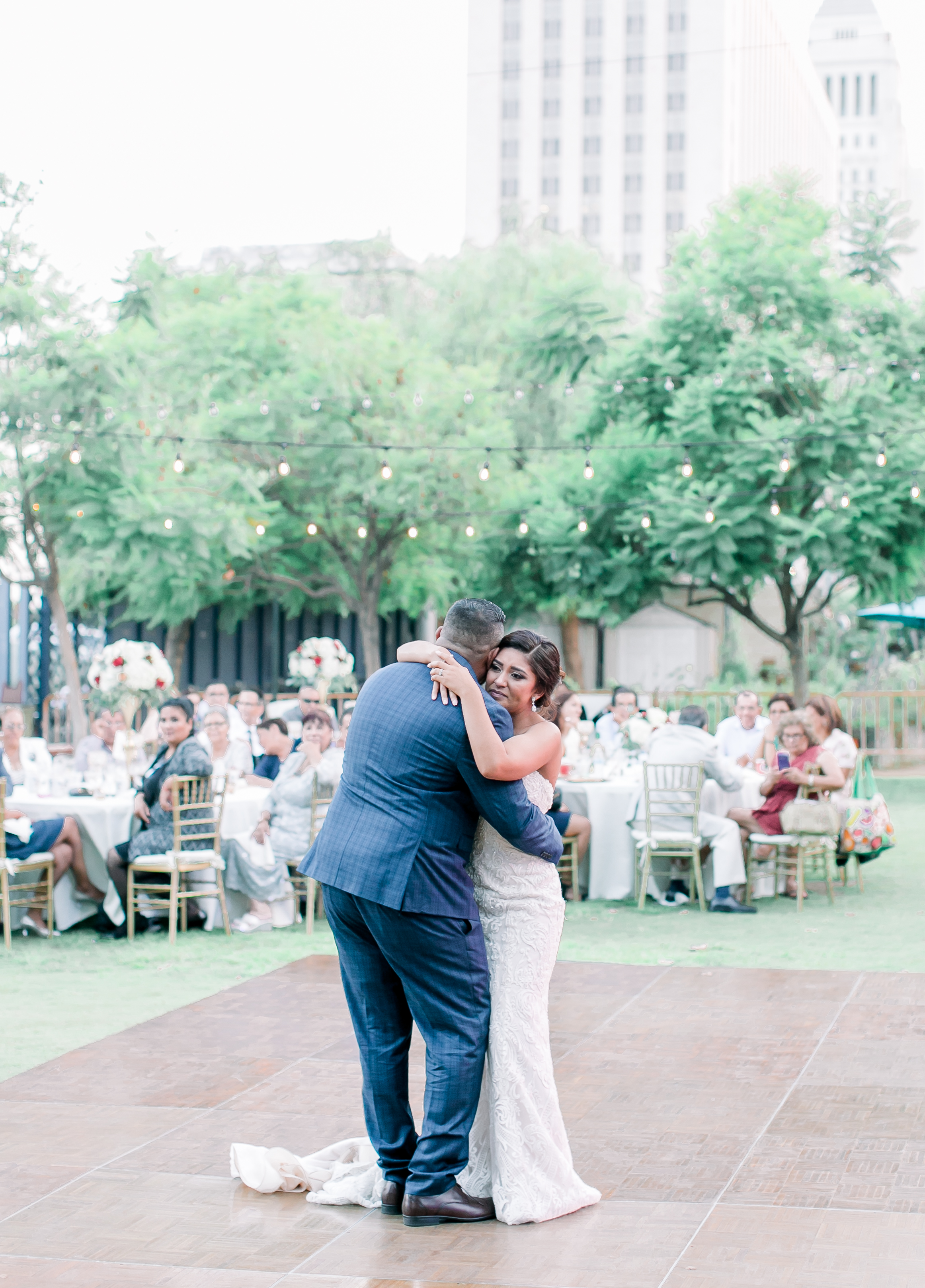 Brianna and Jr's summer wedding at Plaza de la Culturas was filled romantic touches. I loved this venue because it was filled with so much cultural history. After all, It is located across the streets from Olvera Street.
Their romantic session took place at University of Southern California! This was another location filled with so much history. It was the perfect location for their whimsical inspired wedding theme :)
One of the most touching moments in her wedding was her father daughter dance. Tears filled the room as she danced to "My Angel Baby" with her father.
After the speeches, they danced the night away with a banda. I had such an amazing time photographing and celebrating them both and I am thrilled to share their day with you all!